youth-have-an-increased-need-for-mental-health-services-during-pandemic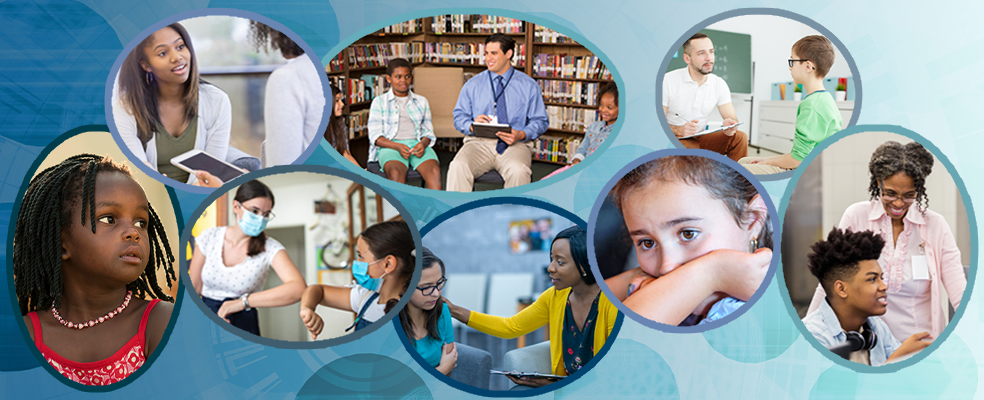 Though the increased need for mental health services since the onset of the COVID-19 pandemic has been widely publicized, a recent NPR report revealed that medical professionals in Colorado are experiencing a spike in the number of children requiring treatment for stress and anxiety, including suicidal ideation and suicide attempts.
The situation is so critical that Children's Hospital of Colorado in Aurora has declared a pediatric mental health emergency, citing a 72% increase in emergency room visits, and a 90% increase in April 2021 alone, according to the report. Officials partly attribute the increase to difficulties of adapting to life during the pandemic.
Many young people have experienced changes in their routines at home and school that affect their social, emotional, and mental well-being, including learning online rather than in a classroom, which may also affect their ability to see a school counselor. Some are afraid of falling behind academically. While social media may help them stay connected to friends and family, it can also create stressful and potentially harmful situations. Many have missed out on special events like celebrations and vacations, or experienced loss and grief due to illness and isolation. Some have seen their families face unemployment, loss of income, and uncertainty.
According to the Centers for Disease Control, trauma at this stage in their lives may continue to affect them for years. "The pandemic has powerfully impacted the social, emotional, physical, and academic development of children and youth. The mental health implications of the isolation faced by this population during quarantine and the fears and anxiety resulting from the potential danger the virus brought to families' doors may present long-lasting concerns for their developmental trajectories and future health," says NBCC President and CEO Kylie Dotson-Blake. "As the demand for school counselors and those specializing in young clients increases, so does NBCC's commitment to supporting capacity-building efforts in this area. NBCC will continue to encourage counselors to pursue education and training to be prepared to meet the needs of children and youth, by providing training awards, scholarships, and quality resources. NBCC will also continue to promote the recognition of counselors who are prepared for this important work through certification."
As advocates for the counseling profession, NBCC provides a variety of resources for counselors who work with children, adolescents, and families. The Professional Counselor, its open-access electronic journal, contains a wealth of articles related to these issues, including the following:
The NBCC Foundation offers free webinars that are recorded and available via i-counseling. NCCs and Foundation Fellows and Scholars may also pay a fee for testing to earn continuing education credits. Past webinars have featured the following relevant topics:
NBCC's Counselor Find is another valuable tool to help people find nationally certified counselors near them. Counselors who would like to update their practice information can do so by logging in to their ProCounselor account. From the home page, click the "Counselor Find" button to add your agency/practice name and contact information including address, phone number, email address, and website. Counselors can also indicate their areas of practice, and whether they file insurance and accept self-paying clients.
"Mental health is as critically important as any other facet of health, and NBCC is continually focused on improving access to care by providing resources for counselors and those in need of their services," Dotson-Blake says. "Counselor Find is just one of many ways that we can connect counselors and clients in their communities and foster those relationships."
---
Share On Social Media:
---
Read more articles