Medicare Mental Health Workforce Coalition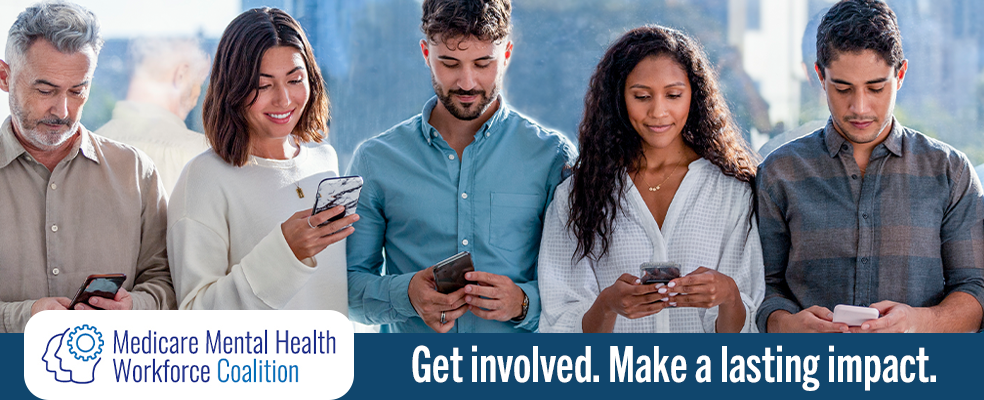 Please urge Congress to pass the bipartisan Mental Health Access Improvement Act (S. 828/H.R. 432) by inundating members' offices with tweets, Facebook posts, and emails. This act, which would recognize mental health counselors and marriage and family therapists as covered Medicare providers, has widespread support from nearly 30 major organizations, including AARP, the National Alliance on Mental Illness (NAMI), the American Foundation for Suicide Prevention, the Jewish Federations of North America, the National Rural Health Association, and the National Association of Community Health Centers. In addition, several large health insurance providers, including Care First Blue Cross, CIGNA, Anthem, Kaiser Permanente, Magellan Health, and Centene, have shown support. Please join these organizations and ask Congress to pass this crucial legislation to add 225,000 providers to the Medicare network.
We recognize that not everyone has experience with advocating for legislative change. That's okay because we do and we are here to help you!
There are a variety of options available for you to choose from to get involved and make a lasting impact. We have outlined some of those options and have even generated some examples to get you started. Choose any of the options below that best fits your schedule and comfort level.
NBCC's Grassroots Action Center allows you to easily email, tweet, or call congressional leaders about key issues. Contact information and sample content is automatically generated for you!
Can You Spare a Few Minutes?
Do You Have a Little More Time to Spare?
Are You Ready for Some More In-Depth Engagement?