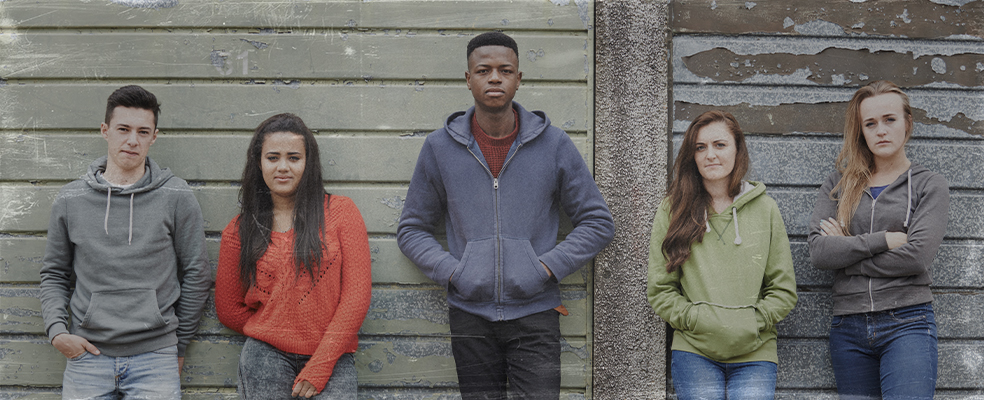 Behavioral health challenges for children have reached crisis levels in the wake of COVID-19, and counselors continue to play a major role in providing and facilitating access to their mental health care. NBCC remains committed to encouraging bipartisan support in state legislatures and in Congress to increase access to safe services for children in a range of settings.
The pandemic has significantly worsened the collective mental health of youth, prompting the American Academy of Pediatrics, American Academy of Child and Adolescent Psychiatry, and Children's Hospital Association to declare a national emergency in children's mental health, and, most recently, the U.S. Surgeon General to issue a public health advisory on the same topic.
According to the National Alliance on Mental Illness, 50% of mental illness begins by age 14, and 75% begins by the time the brain is fully developed in the mid-20s.
Data from the Centers for Disease Control (CDC) reveal that in the 10 years prior to the pandemic, a remarkable number of young people reported feeling severe emotional distress. The most prevalent disorders diagnosed among U.S. children and adolescents aged 3–17 were attention-deficit/hyperactivity disorder and anxiety. Among children and adolescents aged 12–17, about 21% had experienced a major depressive episode.
Additionally, in 2018, suicide was the second leading cause of death for youth aged 10–24, and the proportion of all emergency department visits for kids related to mental health has increased substantially. Urgent action is clearly required to help America's kids.
Federal Efforts to Address the Mental Health of Children
Several congressional committees have held public hearings on children's mental health issues to call attention to the problems and identify policy remedies.
The Biden administration has also supported school-based mental health services through use of American Rescue Plan (ARP) relief funds passed in 2021. Early intervention is crucial for prevention and to reduce the progression and severity of mental illness, and increasing access to services requires developing systems of care needed to meet children where they are. Schools can serve as a critical intervention point with services that offer access and early response to meet the needs of students and staff. To build upon ongoing efforts, the administration has proposed to increase funding by $1 billion to further support the hiring of mental health counselors in schools and double the number of school-based mental health providers.
The president has also proposed dedicating funding to infant and early childhood mental health efforts and community schools that offer wraparound services. The President's FY 23 budget proposes investments in youth mental health services including more than $70 million in infant and early childhood programs.
Congress has also proposed legislation to increase funding for school-based mental health services and suicide prevention training, including the Mental Health Services for Students Act (S. 1841) and the STANDUP Act (S. 1543).
In a formal statement to the U.S. Senate Finance Committee in response to requests to behavioral health organizations, NBCC has made the following recommendations to improve access to mental health services for children:
Incentivize intensive evidence-based interventions for youth by public and private payors.
Conduct mental health and substance use disorder (MH/SUD) screening in the population in accordance with the recommendations of the U.S. Preventive Services Task Force.
Provide federal support to include MH/SUD screening, support, and services into pandemic/natural disaster response efforts.
Provide federal support for schools to implement a continuum of MH/SUD supports, including primary prevention to access MH/SUD services in schools and liaisons with outside specialized services.
Include full federal funding of the Individuals with Disabilities Education Act (IDEA) to ensure that children with serious mental health conditions have the special education services they need to succeed academically.
How States are Addressing Children's Mental Health Issues
There are several policy initiatives that NBCC is tracking at the state level to address the youth mental health crisis as well. Some of the proposed programs mirror efforts at the federal level. They include:
Integrating mental health screenings into school physicals — Children's mental health and physical health are closely connected, and identifying potential issues early on can help them get the support they need before challenges worsen. Illinois adopted this approach by enacting Senate Bill 565.
Prioritizing Social-Emotional Learning (SEL) and Multi-Tiered Systems of Support (MTSS) in schools — Decades of research have shown the importance of incorporating SEL into classrooms. It's been proven to help children and adults manage emotions, set positive goals, show empathy toward others, maintain positive relationships, and make responsible decisions. MTSS incorporate prevention, early intervention, and connections to community-based mental health services.
Incorporating mental health and substance use education into school curricula — Virginia, New York, and Florida have integrated mental health content into health classes. For example, students can be taught to identify signs of suicidal ideation or behavior and attend school-sponsored mental health first aid trainings.
Reimburse schools for student mental health services — Many mental health services can be effectively provided in school settings, either by onsite counselors or through telehealth. States can ensure schools are eligible to be reimbursed for these services by allowing schools to bill Medicaid for services provided to any eligible student. Fourteen states, including Michigan, have done so. Twenty-seven states and the District of Columbia have allowed schools to serve as originating sites for students receiving telehealth services.
NBCC's Government & Legislative Affairs team is closely monitoring all federal and state policy remedies aimed at addressing the youth mental health crisis and identifying opportunities for counselors to participate in these efforts. Though there is bipartisan support for many of these initiatives, there is still much work to be done to provide children with the mental health services that they need in a safe and timely manner and in a variety of settings.