Meet Your NBCC Team: David Marcincavage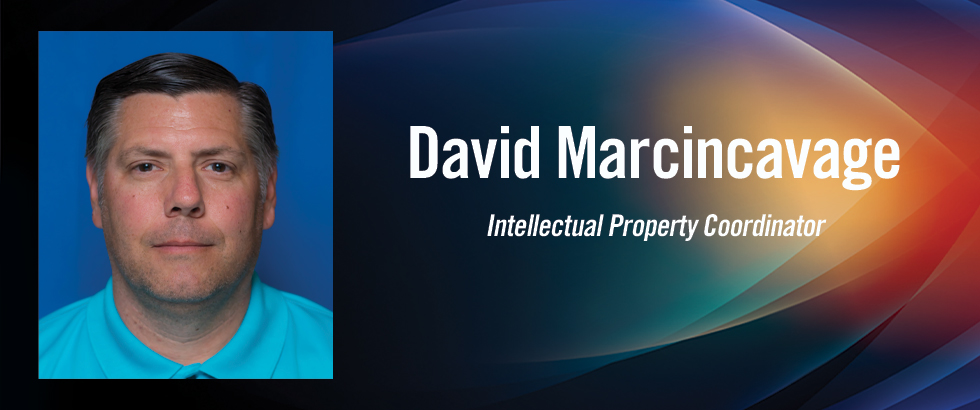 This is part of an NBCC Visions series introducing board certified counselors to NBCC employees and their work. David Marcincavage is the Intellectual Property Coordinator at NBCC and Affiliates.

When did you begin working with NBCC, and how did you arrive?

Originally from Wall Township, New Jersey, I attended Catawba College (1988–1992) in Salisbury, North Carolina, and received my BS in American politics with a minor in international relations. I later attended paralegal school in Atlanta, Georgia, and received my paralegal certification in May 1993. I moved to North Carolina permanently in 1994. Before coming to NBCC in November of 2017, I spent 19 years working at Sara Lee Corporation/Hanesbrands Inc., as a Senior IP Paralegal.

What is your role with NBCC?

As the Intellectual Property Coordinator, I manage all intellectual property (i.e., trademarks and copyrights) and State Charitable Registrations for the NBCC Foundation, and I'm currently responsible for managing contracts for all divisions of NBCC and Affiliates. In this role, I gather required information for filing trademark/certification mark applications and assist with maintenance filings. I also am responsible for docketing deadlines and reports for trademarks/certification marks and preparing specimens for outside counsel to file with the United States Patent and Trademark Office (USPTO).

What do you enjoy about your work with NBCC?

I enjoy learning about the counseling profession in general, as this is new territory for me. It is extremely interesting to learn the ins and outs of the profession and all the work that goes into providing counseling services worldwide. I find our Mental Health Facilitator (MHF) training program particularly interesting and of great service to underserved populations around the world.

What are your interests outside of NBCC?

I am, for lack of a better term, a "soccer junkie." I enjoy watching soccer, both live and on TV. I also enjoy coaching soccer, as I have coached at all levels from recreation, club (travel) soccer, high school, and college. I also enjoy golf and going to the beach as much as possible.

I have been married 23 years to my wife, Rebecca, and have two daughters, Lauren (21) and Emily (18), and a dog named Charlie.
---
Share On Social Media:
---
Read more articles