ArizonaLicensingStatutes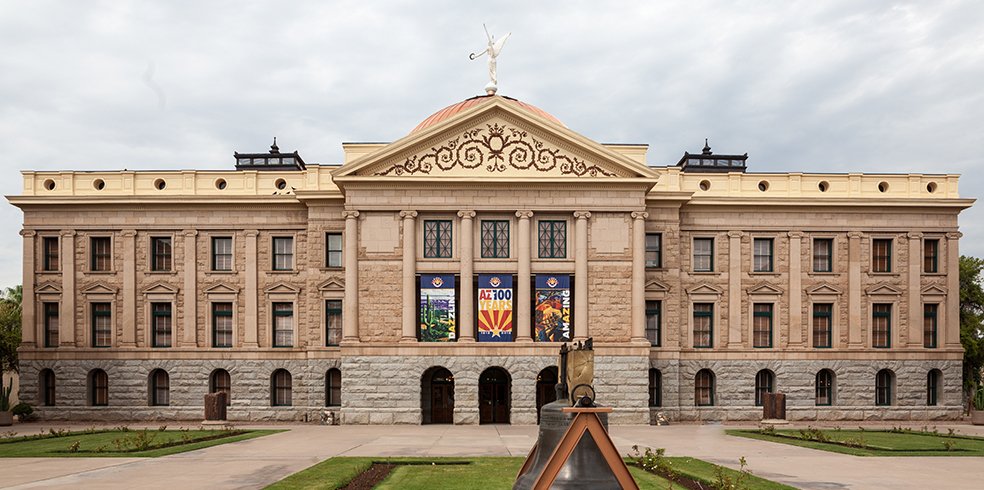 The NBCC Government Affairs team is tracking Arizona House Bill 2569 (H.B. 2569), aimed at decreasing occupational licensing requirements for newcomers who wish to work in the state.
The proposed legislation, heavily backed by Arizona Gov. Doug Ducey, would recognize all out-of-state occupational or professional licenses and certifications, with as little as one year of being licensed prior to moving to Arizona. Since taking office, Ducey has had a track record of trying to roll back occupational licensing requirements, including his support of "universal licensing recognition," the near-automatic acknowledgement of out-of-state licenses. Although the intent is to make it easier to work in Arizona, such legislation potentially exposes the public to mental health providers who have not met the minimum qualifications to practice in the state.
If H.B. 2569 passes, a license to practice would automatically be issued if the applicant's previous state verifies all of their requirements were met, the license is in good standing, the person has been licensed for at least one year, and there are no current or past disciplinary actions or investigations.
This means a person could move to Arizona and be granted a license even if their previous state has much lower licensure requirements. States currently lack uniform licensing standards, and state counseling boards are tasked with setting basic standards of qualification, education, training, experience, and professional competence for people to practice mental health counseling. H.B. 2569 would allow a license to be issued without adhering to the current Arizona state requirements.
NBCC does not support H.B. 2569 or decreasing occupational licensing requirements. NBCC is currently working to improve counselor licensure portability as a member of the National Portability Task Force with the American Association of State Counseling Boards (AASCB), the Association for Counselor Education and Supervision (ACES), and the American Mental Health Counselors Association (AMHCA). The goal of the task force is to move the profession toward a uniform licensure endorsement process through state adoption of the National Counselor Licensure Endorsement Process (NCLEP).
The NCLEP aims to increase public access to qualified care, establish minimum standards for safe practice, reduce administrative burdens for state regulatory boards and licensees, and create consistency in licensure standards across state lines to ensure protection of the public and the continued development of the profession.
The NCLEP would significantly benefit mental health consumers by increasing access to needed care and services and will help create a vibrant workforce of licensed counselors. Moreover, NBCC believes a secure, mental health counselor portability licensure process ensures that consumer protections are in place.
NBCC's Government and Legislative Affairs Department encourages Arizona counselors to contact local state representatives to oppose H.B. 2569. Visit our Grassroots Action Center to find out how!
Read more articles