DrivingProCounselingLegislativeAgenda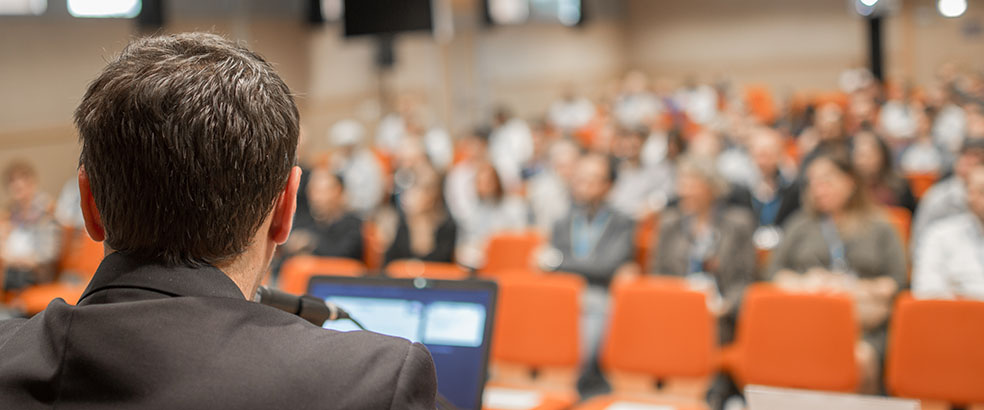 Dave Bergman knows that if government always did the right thing, he'd be out of a job.
"I advocate for common-sense policies—solutions that benefit people at large," says Bergman, NBCC's Vice President for Legal and External Affairs. "If government always adopted sound public policy, I wouldn't be needed. But it's never that simple."
After 10 years of legislative advocacy, policy development, and leadership with the NBCC (preceded by nine years with the American Association for Marriage and Family Therapy), Bergman remains passionate about his work. He's especially excited these days because of the opportunity to see major progress in perhaps the signature issue he's worked on over the years—the right of professional counselors to work with Medicare clients.
"This is something I've been working on almost my entire career. Medicare is the most influential health care program in the country and the most defining health care program for any health care profession," he says. "You get into Medicare and it's like the Good Housekeeping seal of approval for your profession."
Success in helping the NBCC advance counseling causes has been a theme for Bergman. The major initiatives he has led include:
Persuading the government to include counselors in the Substance Abuse and Mental Health Services Administration Minority Fellowship Program (MFP), and doubled its funding.
Obtaining licensure in all 50 states for counselors, and passing countless laws and rules to grow the job opportunities and practice rights across the states.
Authorizing employment of counselors in the Department of Veterans Affairs and Defense.
Strengthening relationships among major counseling organizations.
Initiating the military and rural scholarship programs offered by the NBCC Foundation.
Spearheading a national plan for licensure portability.
Opening the Behavioral Health Workforce Education and Training Program to the counseling profession, resulting in over $50 million for counselor training.
Advancing such programs is not simple work. Bergman's day is typically spent promoting state and federal policy priorities. He frequently meets with advocates, legislators, and their staff members, as well as representatives from other organizations, to advance the counseling profession. It can be an issue as simple as a single sentence in a legislative bill or as complex as fighting for millions of dollars to be spent on a counseling-related issue that will affect peoples' lives.
Federal legislation is also subject to issues outside of the NBCC's control, such as the congressional calendar.
"Is there a health care bill moving through Congress that allows for other provisions to be included? They call the big ones a Christmas tree," he says. "As soon as there's a viable bill, every organization in Washington D.C. starts lobbying to get their provision included."
Although Bergman has often successfully navigated the legislative waters, he knows there is far more to be done for the counseling profession.
Among the NBCC's state priorities, portability tops the list. A key to success is persuading individual state licensing boards to adopt the National Counselor Licensure Endorsement Process created in 2017 by the NBCC, the American Association of State Counseling Boards (AASCB), the Association for Counselor Education and Supervision (ACES), and the American Mental Health Counselors Association (AMHCA). Bergman says having a uniform standard for counselors to be recognized when they move from state to state is a priority for the profession.
In addition, he says it is critical to open all federal and state health care programs and policies to the counseling profession. This includes creation of an occupational series for counselors that promotes employment and professional identity across the federal government. Further, he wants a uniform credentialing standard for counselor employment within the U.S. Department of Defense.
Bergman also wants to work on state-level initiatives that provide parity for counselors with other mental health professions. He wants to ensure that state licensure laws authorize counselors to practice to the full extent of their training, and that employment and reimbursements laws uniformly recognize the profession.
"To me, the future opportunities are unlimited," Bergman says. "It's not one thing, it's everything. With the national shortage of mental health care providers, equality and parity for counseling with more established professions such as social work and psychology is more important than ever."
Learn more about critical issues for counselors at the NBCC's Grassroots Action Center.
Read more articles