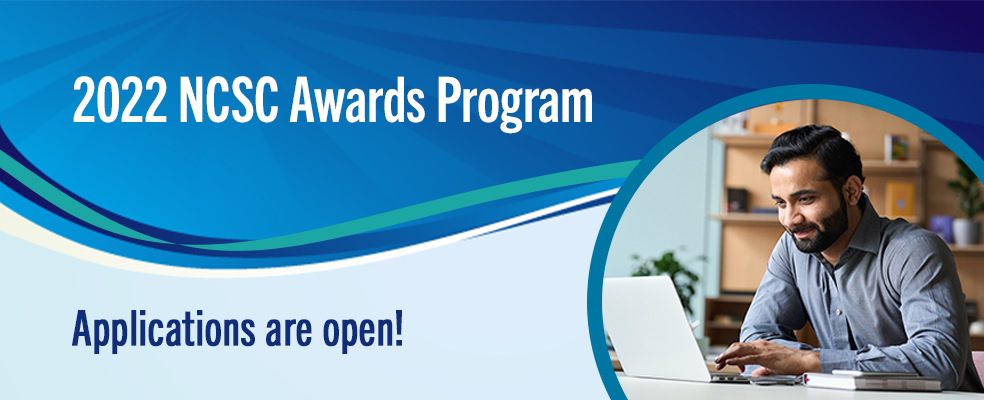 As we celebrate National School Counseling Week Feb. 7–11, we are focused on honoring the outstanding efforts of school counselors to address youth mental health needs and initiate suicide prevention programming in their school communities. In appreciation of the important work that school counselors are doing during an especially difficult time, NBCC will present 10 outstanding school counselors with $1,000 each to help them support their communities as part of our 2022 National Certified School Counselor (NCSC) Awards Program.
To be eligible, applicants must hold an active National Certified Counselor (NCC) with no pending ethics complaints and be a practicing school counselor or a counselor educator with an active partnership for engagement with a school counselor. Priority will be given to applicants holding an active NCSC.
"We are constantly hearing about counselors from across the country going above and beyond to develop creative solutions to address increased demand for services," says Dr. Kylie Dotson-Blake, President and CEO of NBCC. "Young people are dealing with increasingly complex issues. School counselors have been put in the position of needing to develop resources to address these concerns, oftentimes with limited funding or support. Through these awards, we hope to support these initiatives."
If you're a school counselor who is interested in applying, we'd love to hear about the work that you're doing to impact youth and strengthen your schools and communities, including any pressing mental health needs you've observed, and your professional efforts to build or enhance programs addressing youth mental health and suicide prevention.
In addition to sharing your actions and initiatives as part of our online application, a copy of your résumé or vita and a letter of support from an administrator at your school must be uploaded for consideration.
Thank you to all NCCs and NCSCs for the invaluable contributions you make every day to bolster your communities as you continue to promote the growth and development of those with whom you work.
The deadline to apply for the NCSC awards is March 11, 2022. Winners will be announced in April.