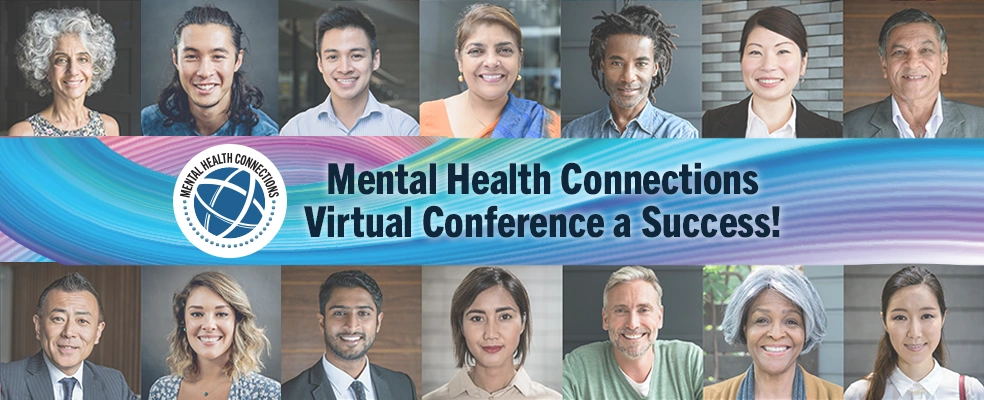 The National Board for Certified Counselors and the NBCC Foundation hosted their third international virtual conference, Mental Health Connections: Building a Global Counseling Community, from Nov. 30–Dec. 2, bringing together participants and presenters from more than 20 countries.
Speakers shared their international perspectives on the state of mental health outside of the United States and the mental health needs of international students and immigrants in the U.S., as well as the challenges faced by helping professionals in other countries.
There were over 300 registrants from around the world with presentations representing mental health strengths, challenges, and collaborations.
"This is NBCC's third international virtual conference, and we are really excited about the continued growth in registration, sponsorship, and diversity of presentations," stated Dr. Wendi Schweiger-Moore, Director of NBCC's Global Capacity Building Department, which hosts this annual event.
Attendees had the opportunity to earn up to 33 hours of continuing education from the conference, which focused on education, training, practice, and research toward building a global mental health community. All conference registrants will receive instructions on how to access the recorded presentations, and videos and surveys will be available to participants until 11:59 pm EST on Jan. 23, 2023.
Dr. Schweiger-Moore continued by issuing an invitation: "Each year of the conference has included an ever-expanding diversity of presentations from countries and communities engaging in strong collaborations toward professionalizing counseling and expanding mental health services, as well as important information about working with immigrant communities in the U.S. I would like to invite counselors and counseling students with knowledge to share to submit a proposal for the 2023 conference."
All proceeds from the conference support NBCC's Mental Health Facilitator program, which helps individuals outside the mental health field receive training to match their community needs with available resources.
Next year's conference will be held on Nov. 29 – Dec. 1. More information about the conference and the invitation to submit a presentation proposal will be sent to NCCs and other NBCC and CCE credential holders in summer 2023.